With rental season in full swing, Boston finds itself in the midst of one of the city's largest series of developments. Among these is the Millennium Tower, a sharp, shiny glass-covered monolith rising over Downtown Crossing. Considered one of the most opulent developments in city history, the Tower boasts some of the nicest digs you'll see in the Bay State real estate market.
Filling Filene's Hole
In 2006, Filene's Department Store in Downtown Crossing, Boston, MA closed for good. After the company was consolidated into Macy's, the flagship building went up for sale. Enter Vornado Realty Trust of New York. Vornado, in partnership with Gale International, bought the building and embarked upon a massive $700 million redevelopment of the Filene's site. The redeveloped building would consist of a 39-story tower including a 280-room hotel, a 125-seat restaurant, 475,000 square feet of office space, 166 residential condos, 300,000 square feet of retail space, and an adjacent park. But then the money ran out, leaving a huge hole where Filene's once stood.
Breaking New Ground on Millennium Tower
In 2012, Millenium Partners took over as head developers, earning city approval for 1.2 million square feet of commercial and residential space. Finally on September 17, 2013, the building officially broke ground. Seven months later, on April 26, 2014, 600 trucks convened at the Downtown Crossing site to pour 6,000 cubic yards of concrete, making it the largest pour in Boston's history. Under the guidance of Ben Middleton of Handel Architects, construction commenced on what would be the tallest residential building in the city of Boston. As of October 2016, 97% of the building has been accounted for, either sold or under agreement.
Neighborhood in the Clouds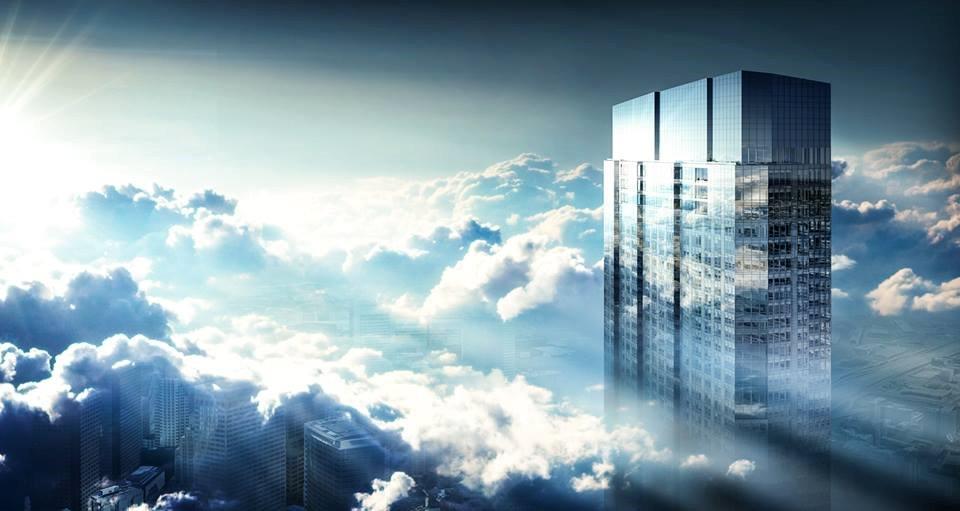 As has been noted, Millennium Tower, standing at some 690 feet (give or take) and 60 stories, is the tallest residential building in downtown Boston. Furthermore, this shimmering glass spire is home to 422 luxury condos — now owned by local residents and buyers from Asia and Europe. These condos boast unmatched views unlike any other private residence in Boston. The complex's website calls it 'the city's first neighborhood in the clouds.'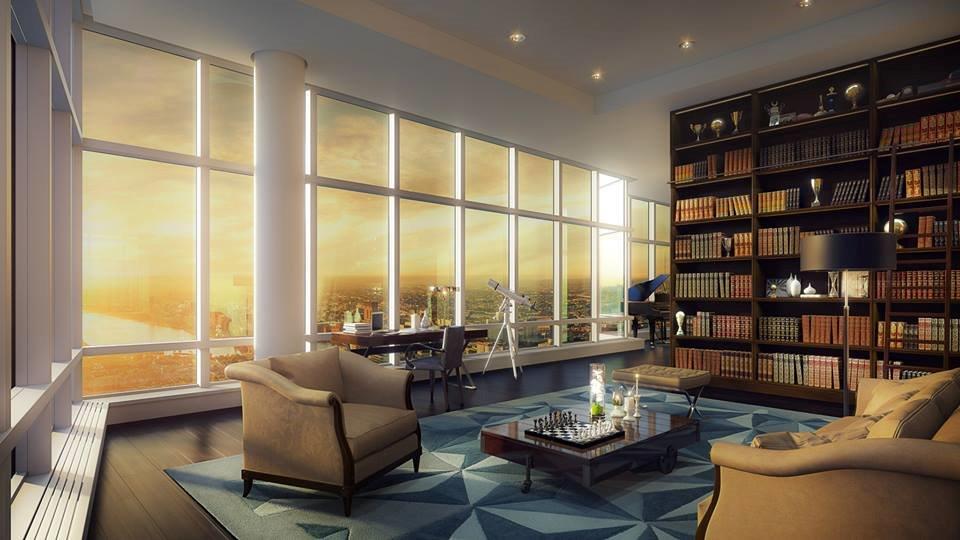 And for good reason. Have a look for yourself. Among the building's major amenities you'll find customized kitchen and bathrooms courtesy of luxury designer Christopher Peacock. He will literally be working with individual residents to design the condo of their dreams. Also included in the build is the Tower's own luxury clubhouse — called The Club. This resident's paradise spans 23,000 square feet, rises two floors, and includes a screening room, a parlor with pool table and comfy lounge chairs, a library, pool, spa, bar, and salon. It's a veritable xanadu — complete with everything you might need to survive a nuclear winter in serious style.
Oh. And did I mention the Tower also boasts a residential dining room manned by chef Michael Mina? Or that residents will also have access to the city's largest residential-only fitness center? Why do you think people keep calling Millennium Tower the most anticipated residential development in Boston city history?
A City Divided
All in all, Millennium Tower will irrevocably transform Downtown Crossing into an epicenter of luxury and commerce. Not to mention, it has already spawned some of the priciest home deals the city has ever seen — such as the Grand Penthouse which sold for a ridiculous $35 Million in February 2016. Meanwhile, Boston ranks number 1 in America for city income equality.
In 2014, households earning near the top of Boston's income distribution made made $266,224. Conversely, households at the bottom of that distribution earned just $14,942. Granted, Boston hosts one of the largest student populations in America. But nonetheless, as with many other parts of the world, the rich keep getting richer while the poor get poorer in Boston. Hence the beautiful monstrosity that is Millennium Tower.